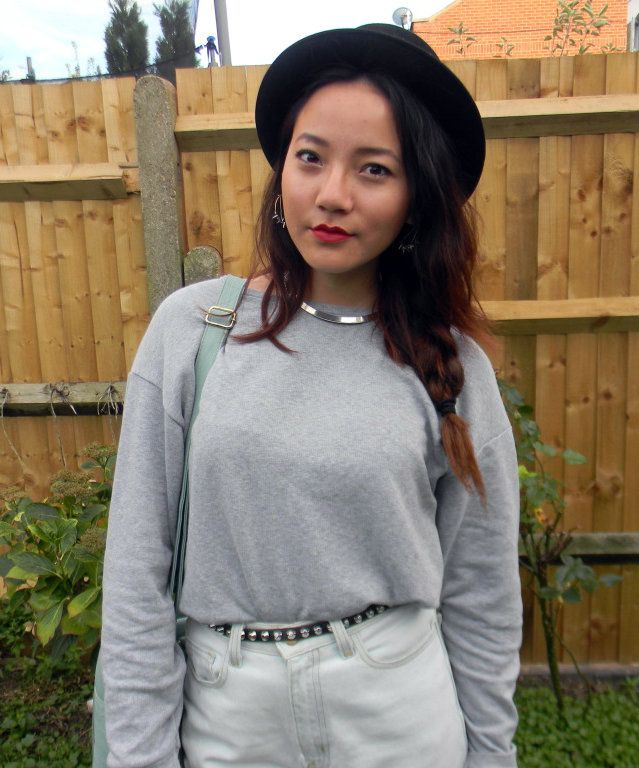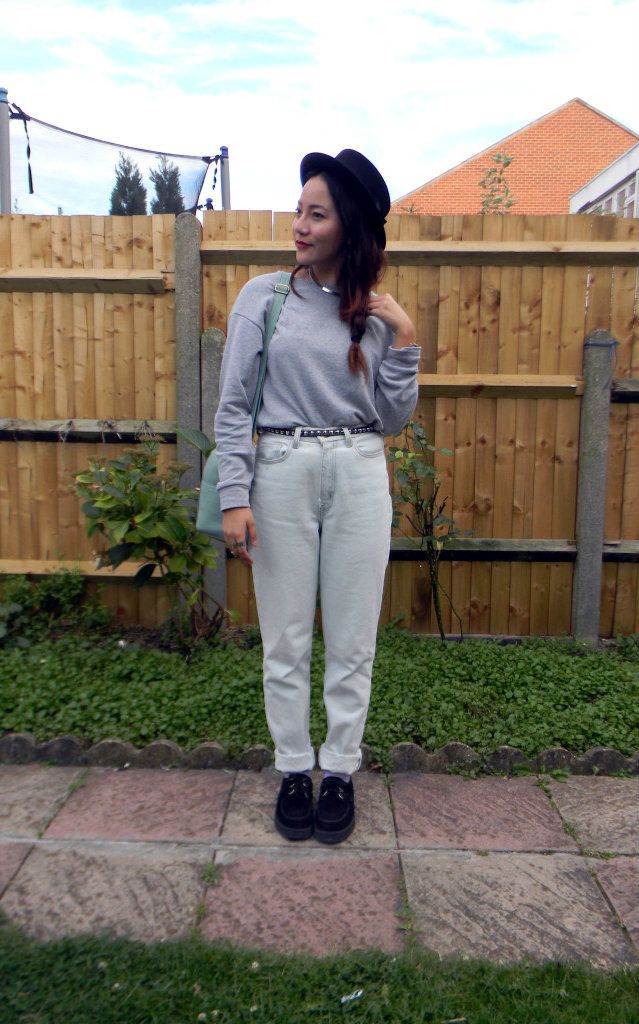 Sweatshirt- Topshop,
Jeans- American Apparel,
Bag- Topshop,
Creepers- Underground,
Belt- Topshop,
Hat- Brick Lane,
Earrings- ASOS
These jeans are so wonderful ahh finally I have them. Obviously my unmodelesque short legs and crap picture quality don't do them enough justice. But I love their 80's vibe, incredibly high waisted fitting and all that jazz. They were VERY pricey but then it's AA, what do you expect. Sadtimes. Trips to AA are always so grim because they do the most incredible clothing's everr and their pricetag's are just like a huge slap in the face. I can't wait to get a job hahaa but I'm not planning to get one anytime soon, only after I'm done with A2!
I'm actually quite excited for winter, the colder weather. Also have my eye's on the most gorge coat ever, fingers crossed they will soon be in my wardrobe.
Aside from the materialistic talks sixth form is going gooood not necessarily curriculum/study wise but more so socializing friends wise. Iknow it needs to be the other way around. Le sigh.
P.S. Really wish i could post my everyday 6th form outfits! But i don't have a
consistent
cameraman or a tripod or the time shucks.